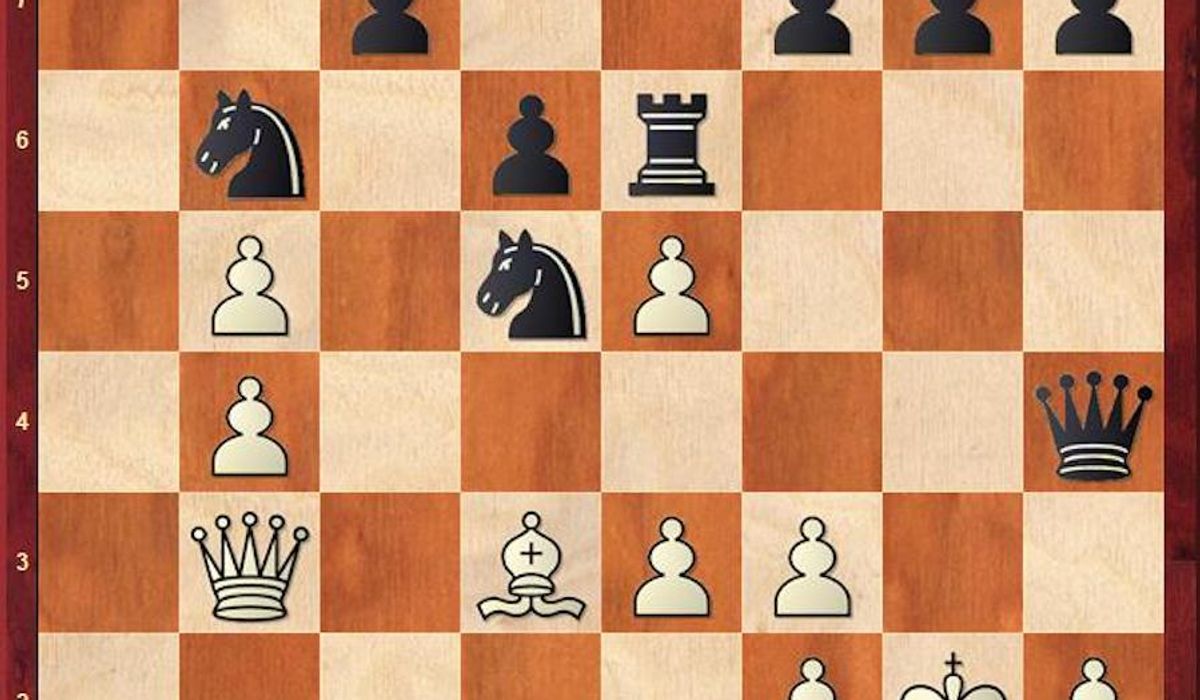 Hours before his well-deserved induction into the U.S. Chess Hall of Fame last week, Rex Sinquefield's thoughts were turning to another seemingly underachieving Hall of Famer, pro baseball catcher Bob Uecker. Uecker famously mocked his modest on-field skill set, but he got a ticket to Cooperstown for his long career as a broadcaster, comedian, pitchman and ambassador for the game.
In a telephone interview, Sinquefield, a regular online player who puts his strength at "maybe 1700 or 1800," jokes that, as Uecker contended, "I should be going in as a player."
Sinquefield and his wife, Jeanne Cairns Sinquefield, instead are making history as the first married couple to enter the hall for their contributions to promoting the game. The honors were bestowed at a dinner before the opening of the U.S. and U.S. women's national championships in Sinquefield's native St. Louis, which largely through the couple's efforts is now generally considered to the chess capital of the country.
The philanthropist admits there was no grand master plan when he decided in 2006 to sponsor an inner-city chess program in St. Louis, followed by the opening of what is now the St. Louis Chess Club two years later. The club became the regular host for U.S. title tournaments, the site for the Sinquefield and Cairns Cup tournaments that rank among the strongest invitational events in American history, the permanent home of the World Chess Hall of Fame, which relocated from Miami in 2011, and the headquarters for a local chess outreach program that has reached 75,000 area kids.
Jeanne Cairns Sinquefield made her own unique contribution to the game by lobbying the Boy Scouts of America to finally create a chess merit badge. Some 2500,000 Scouts have now earned the badge.
Modest to a fault, Rex Sinquefield insists there was no master plan involved: "We really had no idea it was going to explode," he says of his early efforts to support the game. "My goal at first was just to get a nice enough facility to maybe host a U.S. championship one day. It's almost miraculous — you hire good people and let them get to work."
Asked about the future, Sinquefield said the club hopes to host even more tournaments and work with more schools in part through world champion Garry Kasparov's chess foundation.
"And we hope someday to have a world championship match here, hopefully with an American like Fabiano Caruana or Wesley So competing for the title."
—-
It's a bit of a rule of thumb: The greater the player, the less likely he or she is to compete in his national championship. It was true for Bobby Fischer, who won his eighth and last title in 1967, five years before the epic Spassky match, and it's been true for successors from Garry Kasparov and Vishy Anand to current titleholder Magnus Carlsen of Norway.
The likely reason: The downside far outweighs the upside. You're in a championship you've likely won several times already and you're in a field of players who know your game intimately and would love to take you down.
So it's nice to see the strongest American players of both sexes competing in St. Louis. World No. 2 Caruana and world No. 6 So staged a short but rich battle in Round 4, with Caruana just barely escaping disaster on the Black side of a Classic Nimzo-Indian.
Caruana's 11. Bxa1 b5!? is a well-timed positional sacrifice, disrupting So's pawns and giving Black's knights fine central posts. But Black badly overestimates his chances just seven moves later: 18. Kg2 e5? (an aggressive idea, with the thought of Re6-h6-mate, but it's premature; Caruana after the game said he talked himself out of the stronger and more prudent 18…f5, with equal chances in lines line 19. Rg1 Rf8 20. Qb2) 19. dxe5 Re6 (see diagram), and now So missed a very strong idea: 20. Rd1!, giving the king a flight square on f1 and instantly defanging Black's attack in lines such as 20…Rh6 21. Kf1 Nxe3+ (Qxh2 22. Be4!) 22. fxe3 Qxh2 23. Ke1!, and the White bishop can deploy to f1 or e2 to shield the king while White's attack revs up.
But So, who said he played cautiously because "the last thing you want to is lose on your birthday," let's the opportunity slip with 20. exd6? Qg5+ 21. Kh1 Qh5! 22. Qb2 (Be4??, to block the perpetual check, loses at once to 22…Rh6) Qxf3+, and White can't escape the queen checks.
GM Irina Krush has won the U.S. women's title eight times, but the dangers for the favorite in these events were on display in her shocking loss to rising star WGM Carissa Yip in their Round 4 match. In a Caro-Kann Advanced, Yip as White has some decent pressure after 19. Rxc3 Qxb5 20. Bxb5, but it's nothing Black shouldn't be able to handle.
Unfortunately for Krush, this happened: 20…Be4 21. Bf1 Nb4?? (it's not clear what Black missed, but the two hanging pieces on the same rank should have been a tip-off; perfectly playable was 21…Rab8 22. Kf2 Rd8 23. Rc7 Rdc8) 22. Rxc8+ Rxc8 23. Rd4, and even 23…Nc2 24. Rxe4 can't prevent the loss of a piece; Black resigned at once.
Through Monday's Round 5, there are some surprises at the top of the leader board in both events. Dark horses GMs Aleksandr Lenderman and Ray Robson share the lead in the U.S. Championship with 3 1/2 points, with So and GM Lenier Dominguez Perez a half-point back and Caruana a full point behind following an upset loss to GM Daniel Naroditsky. In the U.S. women's title fight, it is WGM Katerina Nemcova with a half-point lead over a quintet of pursuers, including Krush and Yip.
So-Caruana, U.S. Championship, St. Louis, October 2021
1. d4 Nf6 2. c4 e6 3. Nc3 Bb4 4. Qc2 O-O 5. a3 Bxc3+ 6. Qxc3 d6 7. Nf3 Re8 8. b4 a5 9. Bb2 axb4 10. axb4 Rxa1+ 11. Bxa1 b5 12. cxb5 Nbd7 13. e3 Nb6 14. Bd3 Bb7 15. O-O Bxf3 16. gxf3 Nfd5 17. Qb3 Qh4 18. Kg2 e5 19. dxe5 Re6 20. exd6 Qg5+ 21. Kh1 Qh5 22. Qb2 Qxf3+ 23. Kg1 Qg4+ 24. Kh1 Qf3+ 25. Kg1 Qg4+ 26. Kh1 Qf3+ Draw agreed.
Yip-Krush, U.S. Women's Championship, St. Louis, October 2021
1. e4 c6 2. d4 d5 3. e5 Bf5 4. Nf3 e6 5. Be2 c5 6. O-O Nc6 7. Be3 cxd4 8. Nxd4 Nxd4 9. Qxd4 Ne7 10. Qa4+ Nc6 11. c4 dxc4 12. Qxc4 Be7 13. Nc3 O-O 14. f4 h6 15. Rfd1 Qa5 16. Rd7 Rfc8 17. Qb5 Bb4 18. Rc1 Bxc3 19. Rxc3 Qxb5 20. Bxb5 Be4 21. Bf1 Nb4 22. Rxc8+ Rxc8 23. Rd4 Black resigns.
• David R. Sands can be reached at 202/636-3178 or by email at dsands@washingtontimes.com.