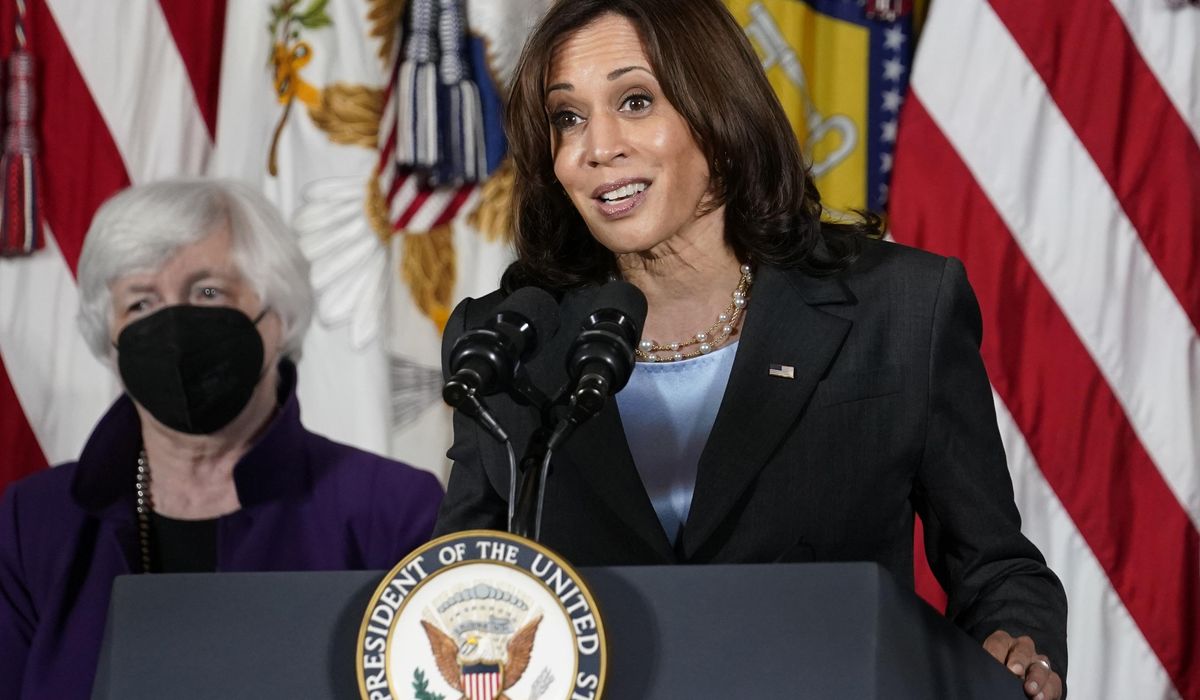 Two co-hosts of the daytime talk show "The View" were ordered off the set before a scheduled interview with Vice President Kamala Harris because they tested positive for COVID-19.
During the live broadcast, a voice from offstage called out to co-hosts Ana Navarro and Sunny Hostin: "I'm going to ask the two of you to step off for a second."
They tested positive despite being "vaccinated up the wazoo," as co-host Joy Behar later explained.
When the two women were ordered off the set, Ms. Behar attempted to keep the show on track by asking whether she could introduce Ms. Harris. After getting the go-ahead from the stage manager, another voice from off-screen declared "no."
A moment later, Ms. Behar explained what was going on.
"What happened is that Sunny and Ana both apparently tested positive for COVID," she said. "No matter how hard we try, these things happen. They probably have a breakthrough case and they'll both be OK, I'm sure because they are both vaccinated up the wazoo — you know, a lot of vaccines."
Ms. Harris later did the interview remotely.