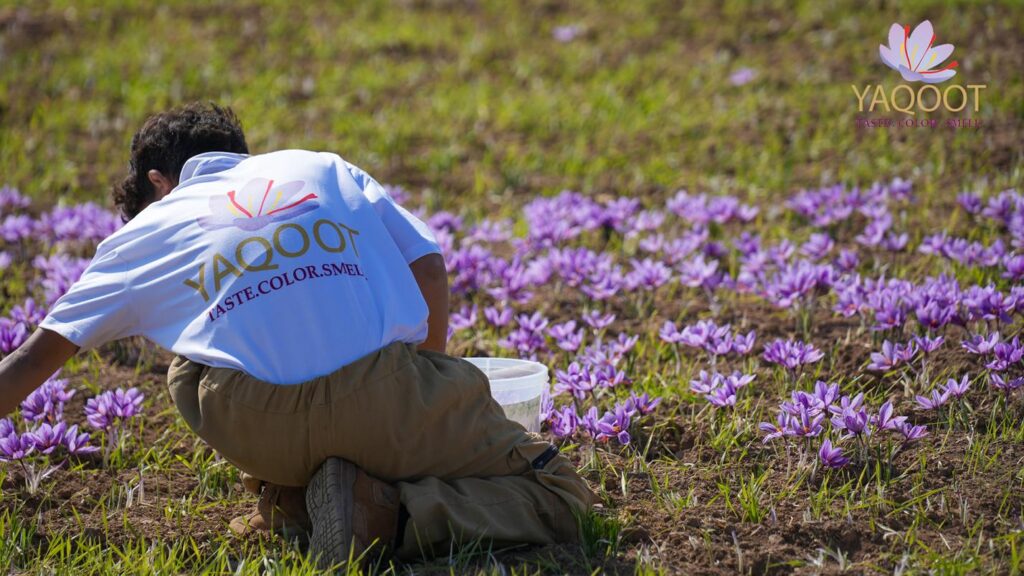 Saffron is a powerful spice. Native to the Middle East, its sweet, floral, earthy flavor is a staple among Mediterranean, Asian and European cuisines. Afghanistan has long produced some of the best saffron in the world and is the third-largest saffron producer after Iran and India.
Growing and cultivating saffron is physically and mentally demanding. The online saffron supplier based out of Arizona, Yaqoot Saffron, witnessed first-hand just how draining this job is for farmers and their families.
How Afgan Saffron Farming Works
Yaqoot Saffron's founder, Mehdi Yavari, traveled to Afghanistan to source saffron suppliers to sell the spice here in the US. On his trip, he visited several farms in the Herat Province, producing most of Afghanistan's saffron. As you'd probably imagine, the farms were filled with tired-looking workers crouched down, picking the violet leaves from early morning until late afternoon. But what seemed off to Mehdi was the amount of small school-aged children "hanging out" in the fields as their caretakers harvested the flowers.
Children in Afghanistan Saffron Farms
Kids of all ages sat around all day in the field, waiting. So why were they there in the first place? Shouldn't they be in school?
Mehdi learned that there is a severe lack of public (and private) education options in these families' areas. Parents don't want to bring their children to the saffron fields, but there is genuinely no other option. It's unsafe to leave children home alone, and most families can't afford to send their children to school.
Suddenly, the lovely crimson spice looked different to Mehdi. On a mission to help better the lives of farmers families while sharing saffron's earthy, subtly sweet flavor profile, Yaqoot Saffron was born.
Where To Buy High-Quality Saffron?
A quick search of saffron online will yield hundreds of results. Yaqoot Saffron is a US-based online merchant offering top-quality all organicsaffron grown by local farmers. Before the spice hits your dinner table, the saffron undergoes several stages, including cultivation, drying, lab testing, and packaging.
Yaqoot Saffron is Giving Back
For many Afghan children, completing primary school is a distant dream, especially in rural areas and for little girls. Yaqoot Saffron gives a portion of every purchase back to local Afghan farmers. These funds go towards providing much-needed education for the children of the farmers.
No child should sit in a field when they should be learning in a classroom. You can discover more about how Yaqoot Saffron is changing the lives of saffron farmers in this video.
Mehdi Yavari
"Flavor is Life"
Growing up in the Middle East, Mehdi Yavari, founder of Silk Road Group and Yaqoot , was taught how to use saffron as a child. His grandmother would often add the full-bodied spice to her dishes noting "flavor is life" every time she would add saffron to a meal. Now based in the US, Mehdi is passionate about sharing his favorite childhood spice with the rest of the world.